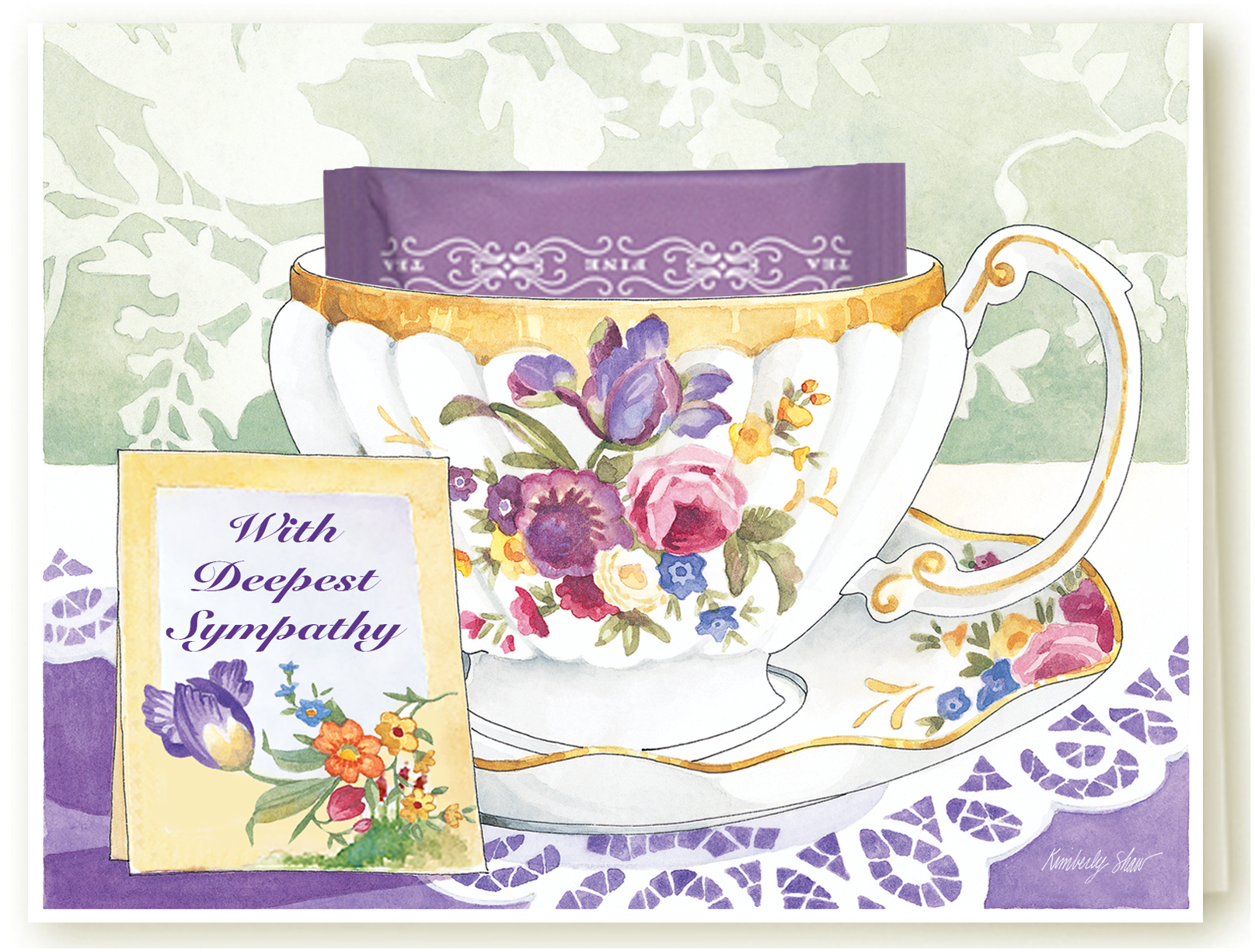 It took me a long while to create a new Sympathy Tea Card, and for that, I'm deeply sorry, but let me explain. If you're not interested in what goes on behind the scenes in business, then please just ignore the rest.
The former Sympathy card ran out at the start of the pandemic when my main business, suppling cards to tearooms and gift shops, came to a close. Paper goods became scarce, especially envelopes, due to the mills closing down. I wasn't sure if it was wise to proceed with production of new cards that was planned for April 2023. So I waited. When mills reopened the prices soared. The year before I was hit with a huge inventory tax bill due to a new law that penalized companies for hoarding merchandise that created a disadvantage for their competitors. While I'm only producing my own products, the law still applied to little ol' me.
In the mean time I started creating note cards with what was available. That simple process taught me a ton, especially how to print in-house with images as crisp as those from the big print shops I was accustomed to hiring. That small act of not giving up gave me the confidence to create quality tea cards in house, in small quantities, while avoiding excess inventory. I can now produce them more quickly while keeping the cost as low as possible. I can select my own paper, decide on the card's colors and not be at the mercy of what the print shops produce or what you know who wants to tax me on. Thank you for your patience is letting me go thru the process of learning something new that will springboard into more tea cards.
This new Sympathy card comes with a very floral Paris tea that's sure to lift the spirits of those grieving.